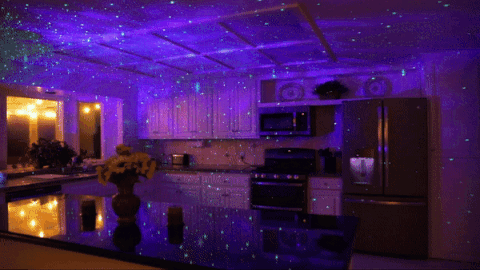 Transform your surroundings into a breathtaking galaxy anywhere, anytime! The Galaxy Glow gives you all the control.
Galaxy Glow light projector can release breathing stars, a beautiful moon, and 6 color ocean wave night lights. A stunning skylight will be at your fingertips whenever you need it.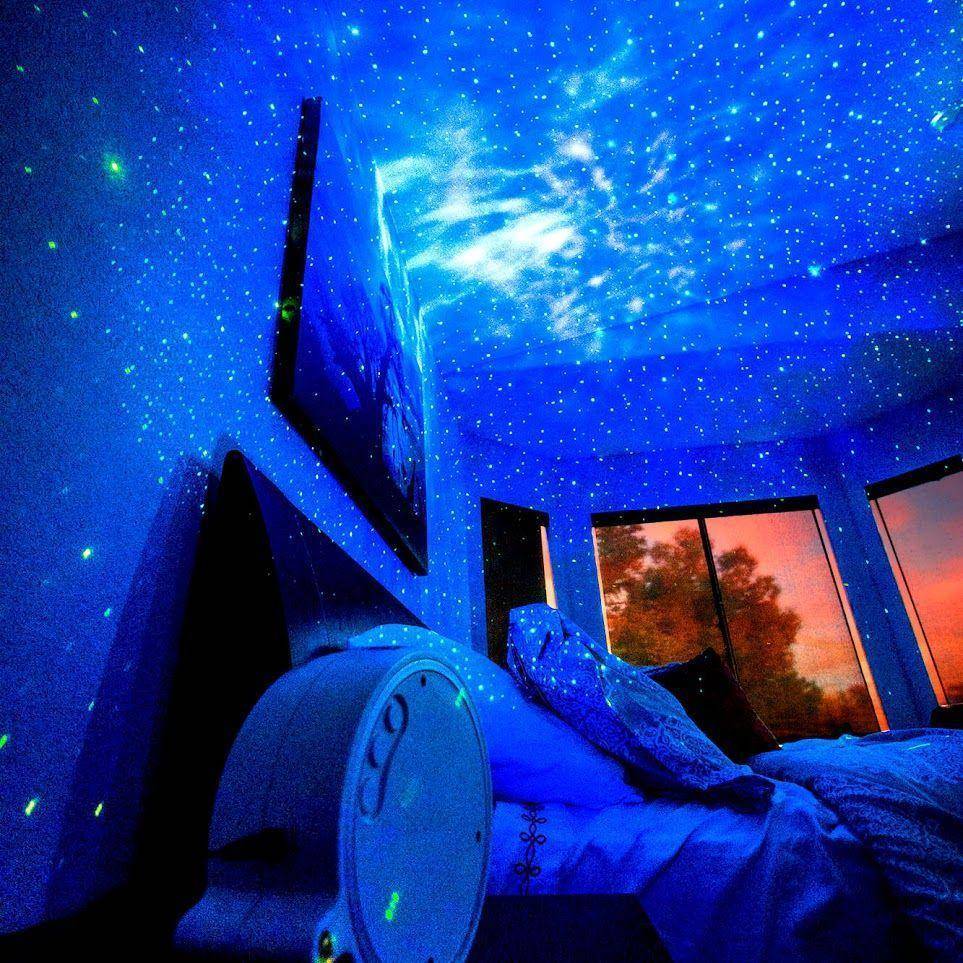 "Strap on to build explosive leg power and strengthen jumping muscles." INSTANT PROJECTION WITH 6 COLOR CONFIGURATIONS USB PLUG INCLUDED - FULL BATTERY
CHARGE IN 2 HOURS OUR HIGHEST QUALITY LASER TECHNOLOGY WITH APP CONNECTION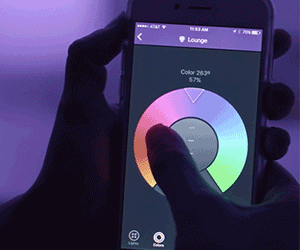 GALAXY GLOW takes a lamp or alarm clock to the next level. Allowing you to connect to our APP the Smart Life App and control your galaxy's every move.
Color module: You can switch the color, brightness, scenes, and multi-color flashing switching.
Timing module: You can customize the product automatic shutdown time, and set alarms.
Intelligent control can use smart speakers such as: Amazon Echo, Google Assistant to voice control.
The manual mode has the same options and functions however it is controlled by the buttons you touch on the Galaxy Glow itself.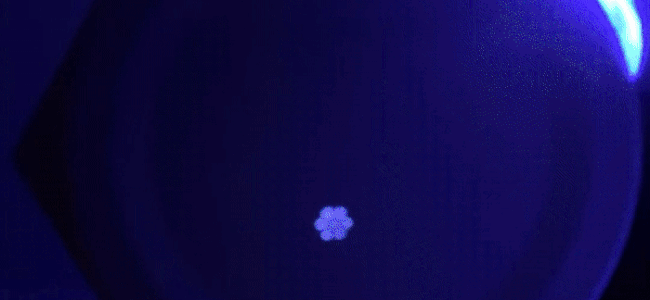 The alluring light display will dance according to the music you play! Pick your favorite songs, sit back and enjoy the experience.
You will enter a different universe with a touch of your fingers, witnessing authentic visualizations of the elliptical galaxy. Our Galaxy Glow has 3 RGB static presets, 6 total cyclical color-combination modes and revolutionary touch control sensor technology, like never before seen.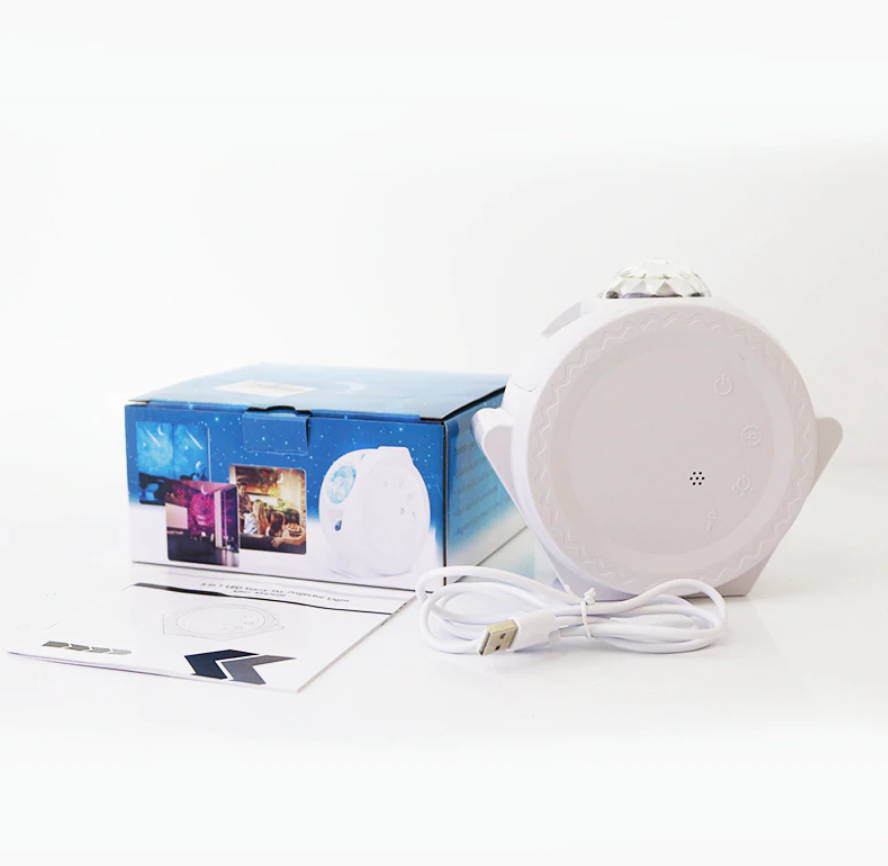 USB Wireless Plug & Go: USB powered with our durable USB cord included. Plus a built-in 2000mAh battery. Take it to your next party and WOW the crowd.
" COOLEST LAMP OF 2020, MY KIDS CAN'T GET ENOUGH!"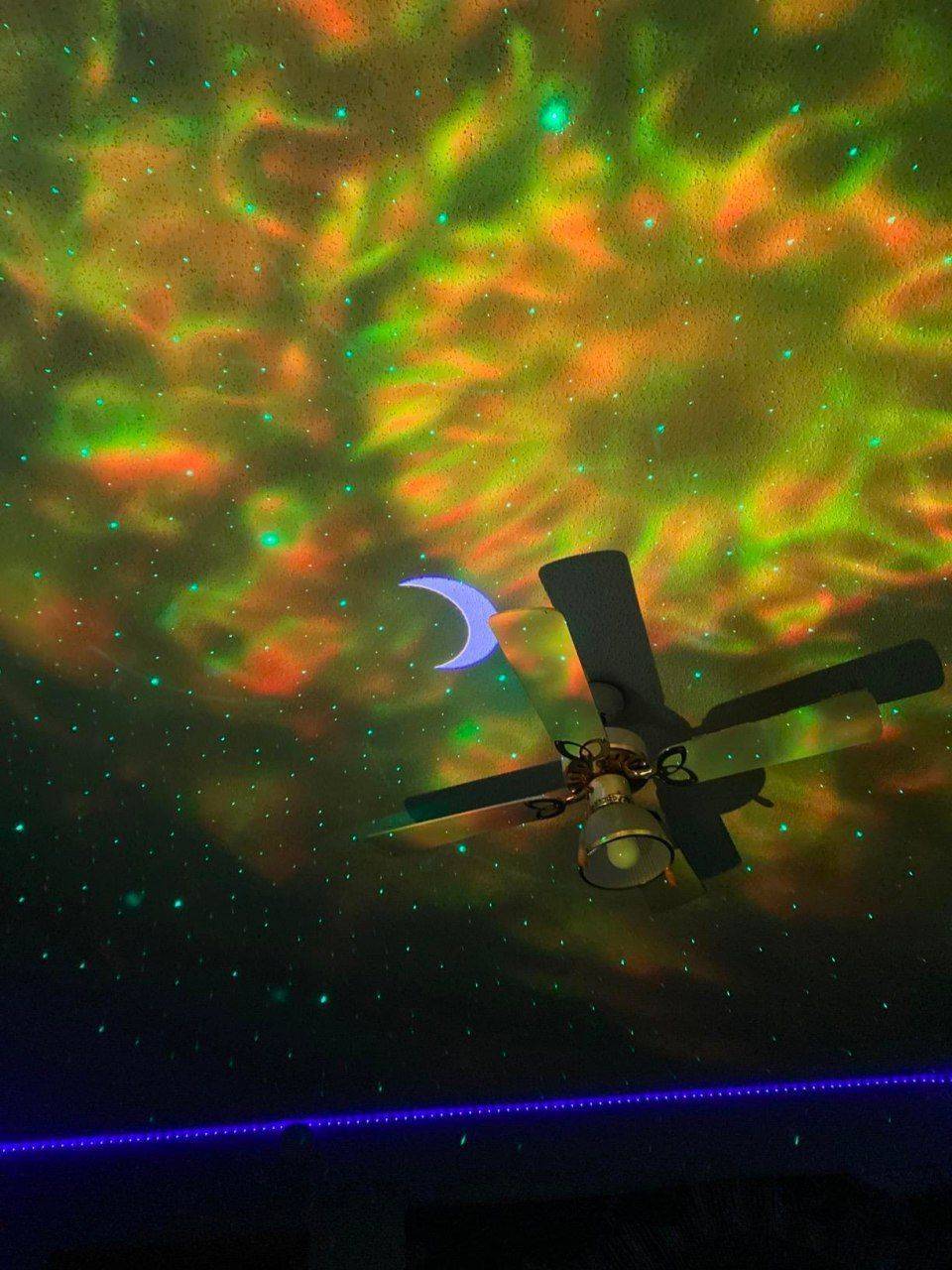 "This is the longest lasting light ever!"
Thought this galaxy glow light would be a nice treat for my little family - and I was right, my 2 yr old son loves it! So do I. It's so relaxing. And magical - we need that right now! My son even got a blanket out and asked to cuddle as we watched the colors change while getting ready for bed. It's easy and it's lovely, 100% recommend.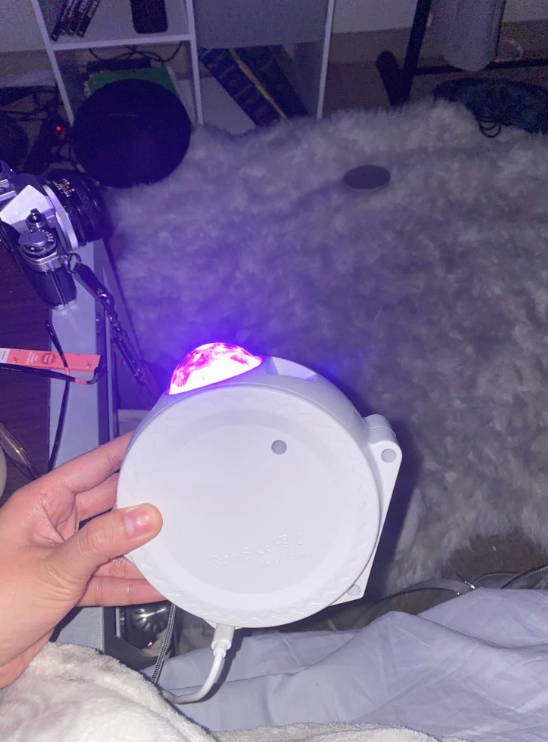 "COULDN'T BE HAPPIER WITH THIS NEW VIBE!"
Galaxy glow completes my Setup!
I Love gaming and and spend a hug time at my desk. This totally just changes the whole environment of the space now.
It is absolutely amazing !!! Honestly if you're hesitating go on! It is really good quality and honestly it works so well!!! There's a lot of different modes available, and the bluetooth mode is also great (the sound is honestly very good).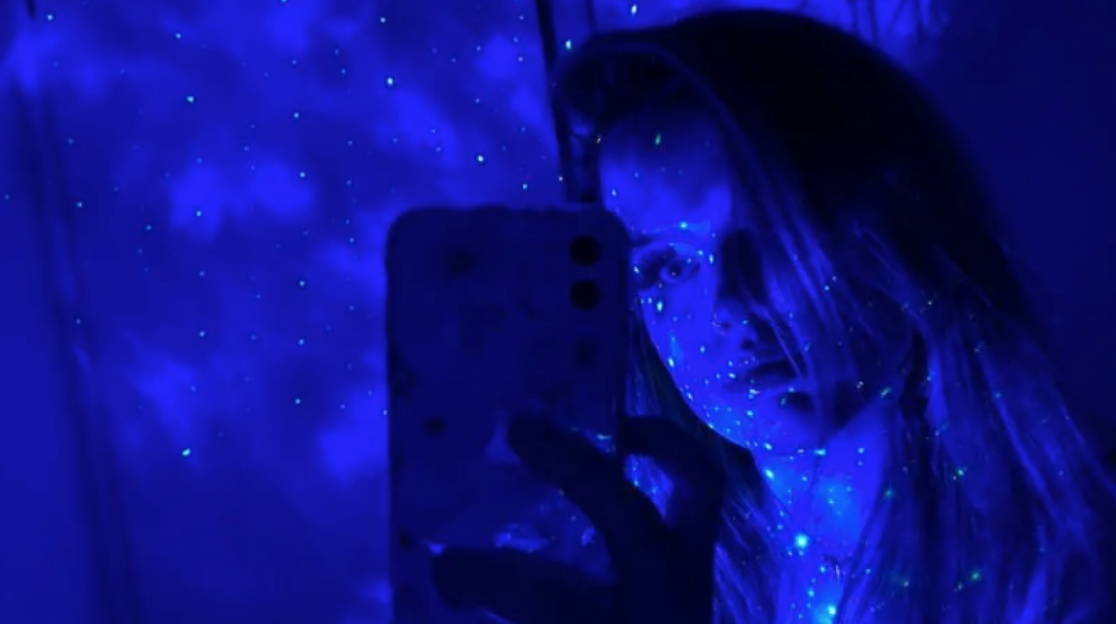 This is everything I could ask for and more!
AMAZING! Galaxy Glow Arrived super fast, the colors are so good in real life and it covers my whole ceiling. If you want you can dm me on Instagram and I will send videos @fabianaferrar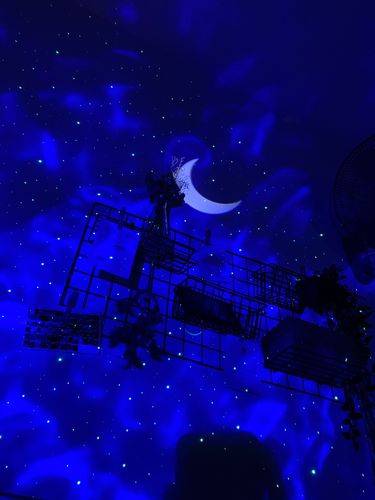 "My son has never slept so good!"
Not sure if it's from the music playing or the beautiful light display, but this makes my son calm and relaxed in second. I seriously can thank this Galaxy Glow enough! My son has aways been a terrible bed time kid and now its so simple.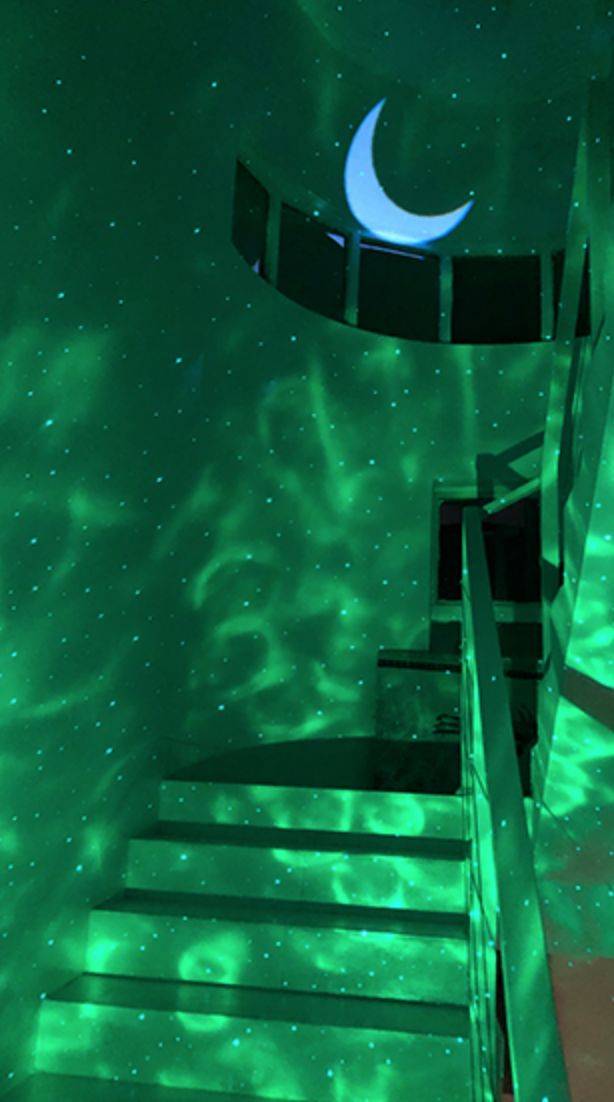 " HAve order 3 times, love this gadget!"
Its gorgeous to look at, everything works, and it fits perfect in every room! Yes, I love my space views. Extra thanks to service rep Cole for updating me on my order!!
DON'T MISS OUT ON THE GALAXY GLOW 2 PACK BUNDLE
Only A FEW days left until discount ends!
This is a one time offer since we just launched, only a few hours left!
Can't find a question? email us at GalaxyCavehelp@gmail.com
How Big is the projector?
The size is 16 x 16 x 11cm (7 x 7 x 4 inches).
Can the Galaxy projector, project different colors?
Yes, GALAXY GLOW can project a variety of different colors, stars, moons, and so on. You can choose from the different wave effect options using the controller to create the right light effect.
Does this have Auto Shut Off, I would like to fall asleep with it on and don't want it on all night long?
Yes, the auto shut off feature is up to 4 hours.
Can I play music through the projector?
Yes, pair your GALAXY GLOW via BlueTooth.
How long will the price stay at 50% Off, I want to buy some as gifts in the future?
The price at 50% off will be given periodically throughout the year, we typically will do a discount during the holidays. We have it on sale for only a few days more this series.
What about shipping and delivery?
Our fulfillment partner fulfills orders within 2 business day (Mon-Fri), a timeline which does not include Weekends or Holidays. Please remember that the delivery of your order is the responsibility of the shipping carrier (USPS, Fedex, DHL).
Once a package leaves our fulfillment center, you must reach out directly to the shipping carrier selected during checkout to resolve delivery issues. You should have your tracking number ready when reaching out to the shipping carrier.PLEASE NOTE THAT DUE TO THE COVID-19 the shipping time is 2 weeks.
Yes, We offer a 30 Day money back guarantee.